"Edo Geishas" with a contemporary "joyfully messy dripping background"…
I make my own combination with pieces of ancient art… but I always change it a lot…
-I never paint the eyes the way they are because they look mean;
-I never paint the nose the way it is (ugly black nostrils);
-I never paint the mouth the way it is because it looks…. disgraceful;
-I mostly don't keep the "bubble style" of the fingers;
-I change every color, create another kimono, change the hair, etc.
So this is a sample of my "Edo Trip Series".
Blue Fish Geisha: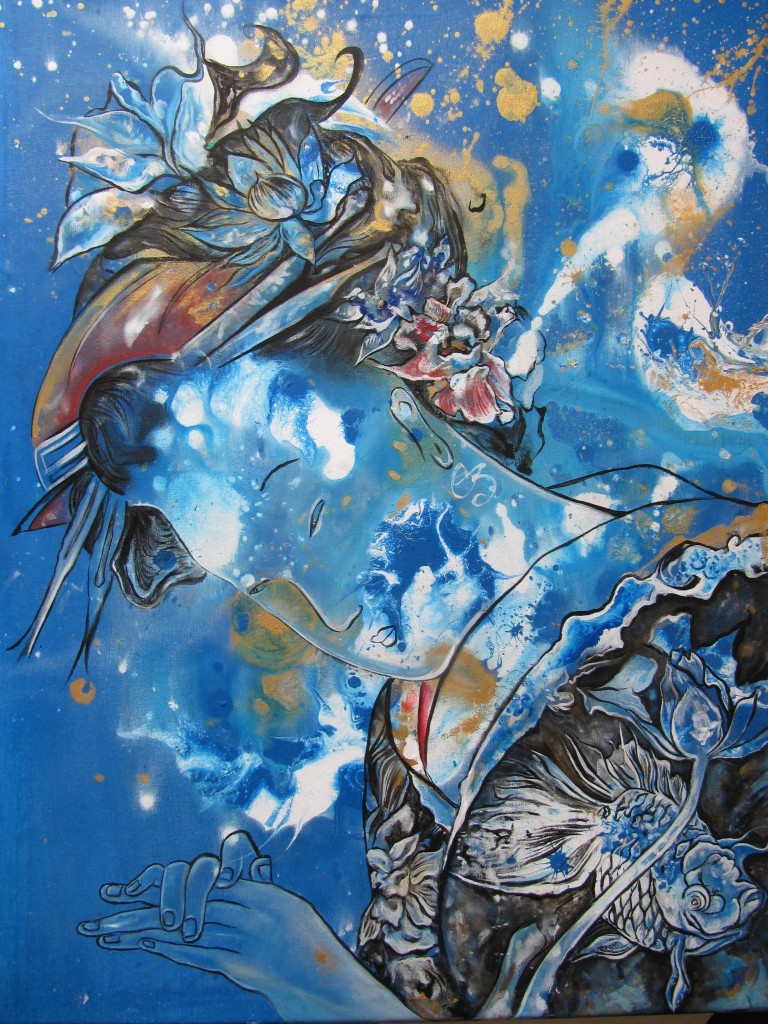 Blue Fish Geisha
2010
Size: 31.4″ X 23.64″
(80 cm X 60 cm)
Medium: Acrylic on canvas.
Ming, where is your piece now? In Shanghai, China.
¤
¤
¤
¤
You Have a New Message :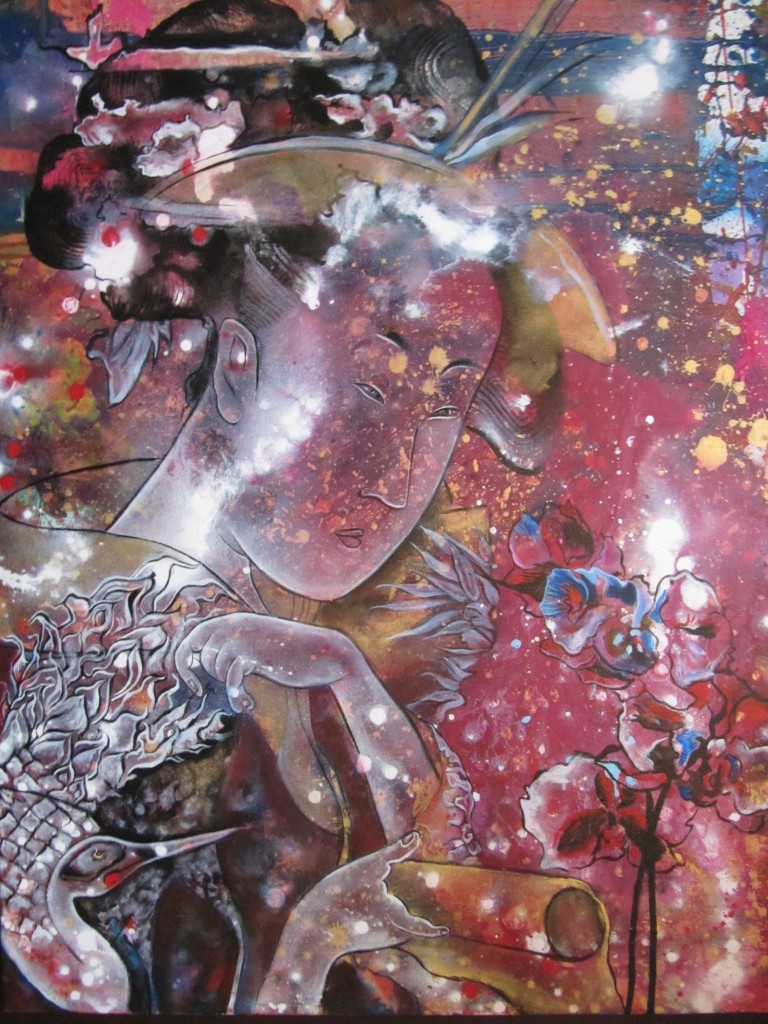 You Have a New Message
2010
Size: 27.55″ X 35.42″
(70cm X 90 cm)
Medium: Acrylic on canvas.
Ming, where is your piece now? In Shanghai, China.
¤
¤
¤
¤
Mandarin Cherry Blast :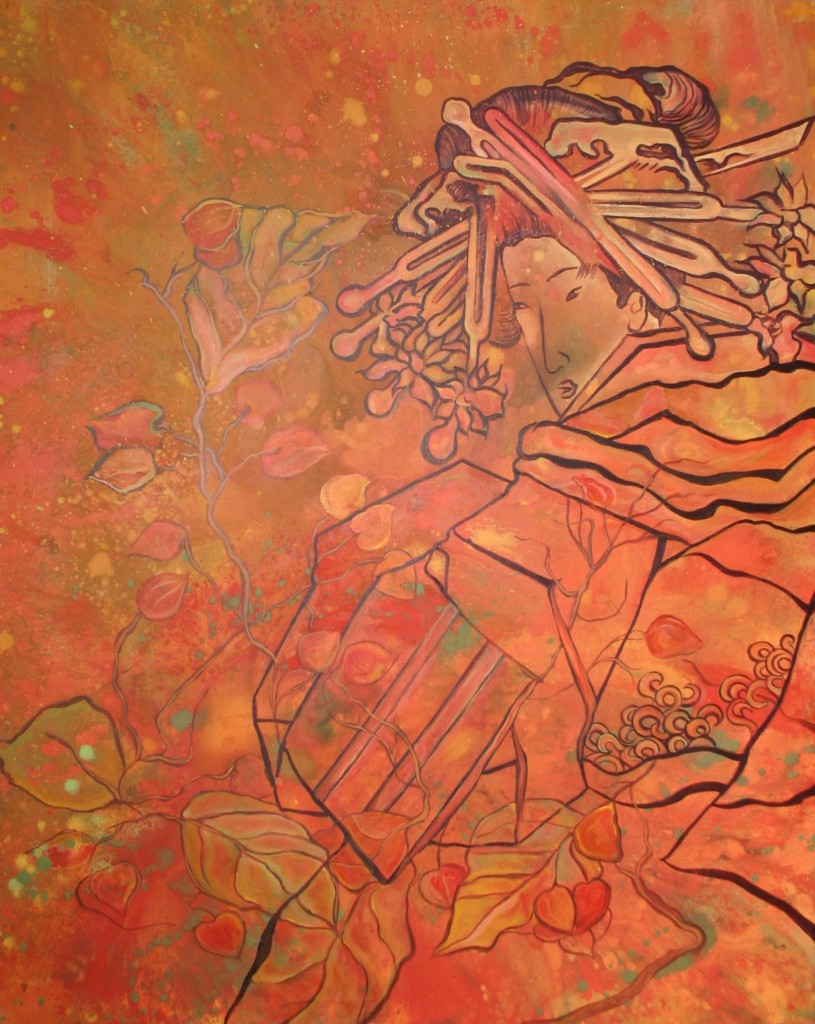 Mandarin Cherry Blast
2008
Size: 31.4″ X 23.64″
(80 cm X 60 cm)
Medium: Acrylic on canvas.
Ming, where is your piece now? In Vichy, France.
¤
¤
¤
¤
Red Moon Waves :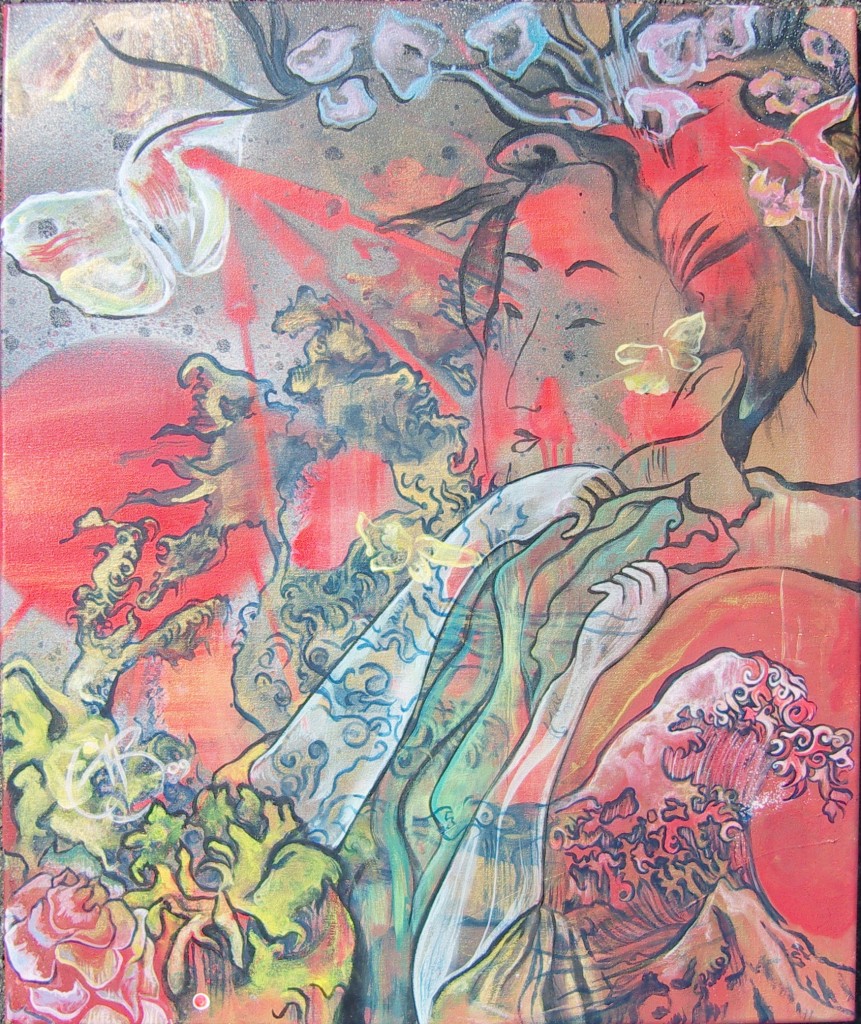 Red Moon Waves
2008
Size: 24″ X 36″
(60,96 cm X 91,44 cm)
Medium: Acrylic on canvas.
Ming, where is your piece now? In Montreal, Canada.
¤